Upcoming Seminars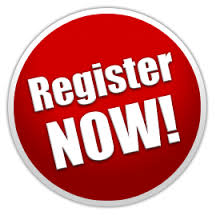 Thursday, May 17, 2018 – San Rafael, CA
Saturday, September 29, 2018 – San Rafael, CA
Register Now
Help More Patients Enjoy a Healthy Body & Calm Mind
The Neuroscience of Chiropractic Stress Management
80% of all illness is caused by stress. My unique, State Board approved, continuing education seminar will show you how to become a stress management specialist by implementing simple, evidence based, mind-calming strategies each visit so that you can enjoy deeper patient connection and greater retention.
Simply by adding 1-3 minutes to your current treatment protocol, these relaxation techniques will allow you to treat both mechanical and mental subluxations.
Satisfaction Guaranteed

Doctors are saying this is the best CE seminar they've ever attended!
Find Out Why
Evidenced Based Science to Improve Your Outcomes
By integrating the best of these 4 four scientific fields, I'll show you how to help your patients quickly relax their over-active minds so they respond to your care better.
1) Epigenetics – how your thoughts affect genetic health
2) Neuroplasticity – how to rewire your brain with clear, positive beliefs and creative, productive behaviors
3) Bio Physics – how the quantum field and your brain are intimately related
4) Stress Management – how to transform your stressful thoughts and actions into greater mental calmness and physical relaxation
Learn more about the stress reduction techniques.
Stress Management is Practical & Profitable
Until now, there's been no CE seminar that has organized a visit by visit, stress management delivery system. Adding these simple mindfulness – based strategies with your current treatment techniques will produce a community of devoted patients who are more likely to want lifetime wellness care because you can effectively treat both their body and mind.
Best of all, you don't need any special certification or degree to teach these simple, yet powerful mind – calming stress reduction techniques to your patients.
Learn The Secret!

Discover how popular health professionals (Dr.'s Lipton, Dispenza and Chopra) are profiting from stress management, and how chiropractors can easily duplicate their good fortune.
Click to learn more!
Spread the word throughout our profession so that we may all thrive and prosper. You connected us all and your message was motivating.
Leslie Hewitt
Dr. Mark's presentation is excellent! He teaches us how to help ourselves first, so we can connect deeper with our patients. His class renewed my mind, my spirit and re-ignited my passion for chiropractic.
Dennis R. Buckley